Outdoor Nature Activities for Kids
with Butterflies
Fun outdoor nature activities for kids (and Dads)
Here are some reasons kids and butterflies are a great combination:
Gets kids outdoors, away from TV, computers, etc.
Activity can last the entire summer
Different stages of raising butterflies keeps them interested
Educational....activities include gardening, science, math and more
Amazes kids and adults alike
Creates an appreciation for the beauty and wonder of God's creation
Your children, grandchildren, nieces, nephews and neighbor kids will think you are great with these outdoor activities kids do.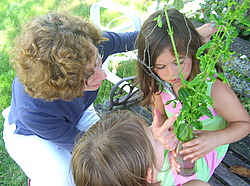 I am known as the "Butterfly Lady" with my neighbors and friends.
The minute I walk out the door......my neighbor's grandchildren shout, "Do you have any caterpillars??"
(Left) Here we are checking out some Monarch caterpillars.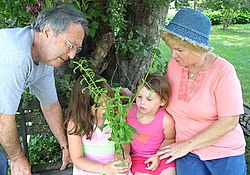 This is a great activity to share with your Grandchildren. (right)
"Grandpa" is always finding caterpillars on the way to the park or working in the backyard garden with his grandkids.


They bring them
over and I help them
identify the caterpillars.
(Left)This is one of the most unusual caterpillars they have found. It is actually a Cecropia Moth caterpillar.
Some outdoor nature activities that we will explore include:
Have A Great "Kids and Butterflies" Story or Idea ?
Please share your picture, idea and/or story with us.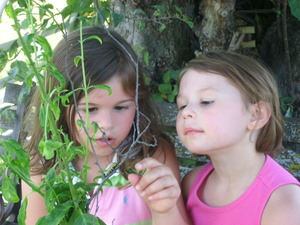 Let's begin our adventure....... Outdoor Nature Activities for Kids | Raising Monarchs | Butterfly Gardening for Kids | Kids Butterfly Outing
---
---
Home | Raise Monarchs | Milkweed | Butterfly Garden | Nectar Plants | Monarch Migration Raise Swallowtails | Kids and Butterflies Butterfly Photos | My Story | Contact Us