Need plant Identified?
by Sandra
(Des Moines, IA)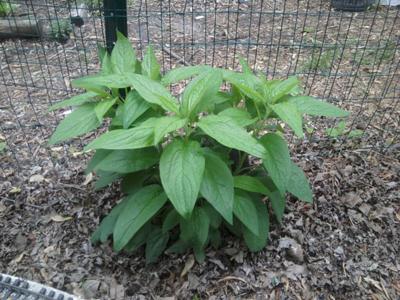 roughly 1-1/2ft tall as of 05/19
Hi! I don't remember planting this, but it looks like something that could be a butterfly attractant? I have nothing else like it in my yard, though. DO you have any idea what this is?

Karen says:
I don't recognize this plant. Do any of my visitors have any ideas?
Join in and write your own page! It's easy to do. How? Simply click here to return to Butterfly Questions.